We have options to fit your budget and schedule
Attend Behavior consists of 10 instructional courses designed to help you think about behavior like a pro and a series of coaching tools that will help you remember when and how to respond to the most common behavior issues.
Parents who get the best results complete one course a week and spend the rest of that time practicing the new techniques taught in that course.
Because we know that everyone has a different learning style, we designed Attend so that it can be used with or without a professional.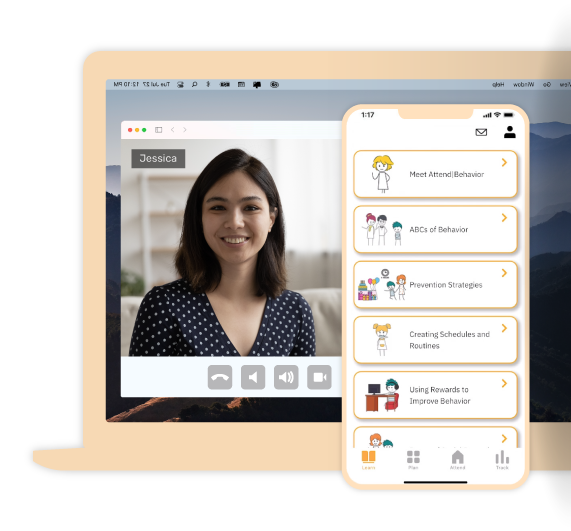 Choose the plan that's right for you.
And don't worry. There is no long-term contract.

Attend Behavior Subscription
(Self guided)
Attend Behavior Subscription
+
Unlimited coaching via in-app messaging 5 days a week
ONLY


$35/mo

Get Started
ONLY


$99/mo

Get Started
Live video telehealth coaching available upon request.
To schedule telehealth visit, contact your assigned therapist.